Banks Facilitating Criminal Hackers: A Growing Concern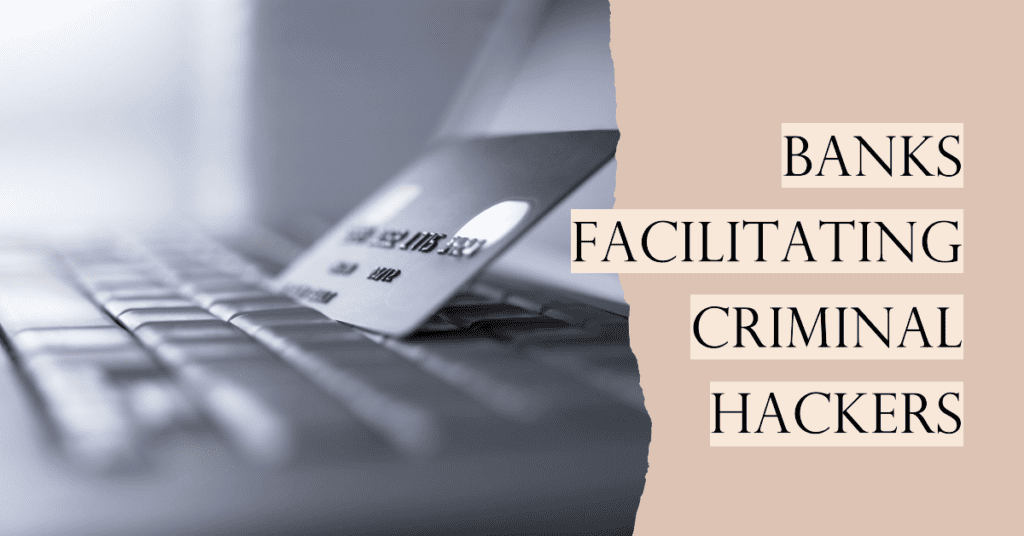 In an era where technology has transformed the way we live, work, and conduct financial transactions, cybersecurity threats have grown exponentially. Criminal hackers, employing sophisticated techniques to exploit individuals and businesses, are thriving. A disturbing trend that has come to light is how established banking systems can inadvertently facilitate these activities.
Recently, a case involving Vitens, the largest drinking water supplier in the Netherlands, and an Irish financial institution PFS Card Services Ireland Limited, serves as an alarming example of this issue. A fraudulent email, masquerading as an official correspondence from Vitens, was circulated among its customers. The email presented itself as a demand for payment, citing an outstanding balance on the customer's water bill.
The bank account details provided in the email directed customers to make payments to an account hosted by PFS Card Services Ireland Limited, a low credit score / low trust financial institution, thereby lending an air of legitimacy to the scam.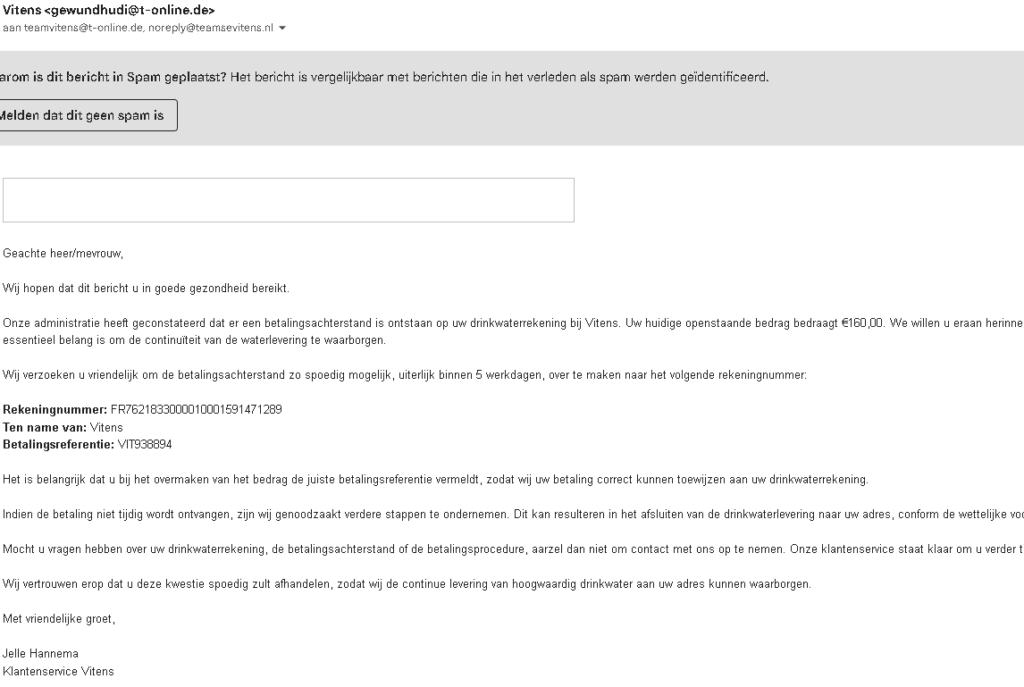 Valid But Misleading
A surface-level check on the bank account details provided (FR7621833000010001591471289) shows that it is indeed a valid account. However, the name associated with the account, 'Vitens', is misleading as it's not associated with the actual company. The correspondence further used Vitens' Executive, Jelle Hannema's name, to appear more credible. This kind of 'phishing' scam is a common tactic used by criminal hackers, wherein they create a facade of legitimacy to trick victims into providing sensitive information or making unauthorized payments.
Facilitation by Financial Institutions
When hackers use established banks to run their operations, the banks unwittingly become facilitators of these criminal activities. The use of a valid bank account in this scam points towards a significant loophole in the banking industry's verification and account monitoring systems.
Despite having stringent verification and monitoring mechanisms, these systems may not detect malicious activities promptly, thereby enabling scams to operate for longer periods and impact more victims. Even though the bank isn't directly involved in the scam, it becomes an indirect facilitator by providing the infrastructure that allows such scams to flourish.
What Can Be Done?
Financial institutions must ramp up their efforts to stay ahead of these criminal hackers. This can include advanced identity verification during account creation, ongoing account activity monitoring, and swift action when suspicious activities are detected. They should also participate in cybersecurity awareness and education programs, advising customers on how to identify phishing scams and avoid falling prey to them.
Governmental and regulatory bodies must also step in to enforce stricter regulations and sanctions against banks that fail to prevent their platforms from being misused. As the world continues to move towards digital banking and online transactions, robust cybersecurity measures will only become more critical to ensuring the safety and integrity of our financial systems.
To conclude, the Vitens case underscores the growing concern of banks indirectly facilitating criminal activities. It is a call to action for all stakeholders involved – financial institutions, regulatory bodies, and individuals – to join forces in enhancing the digital safety of banking systems, to tackle the menace of cybercrime.