Genesis Market Heist: Dutch Cybercriminal Arrested for Stealing €150,000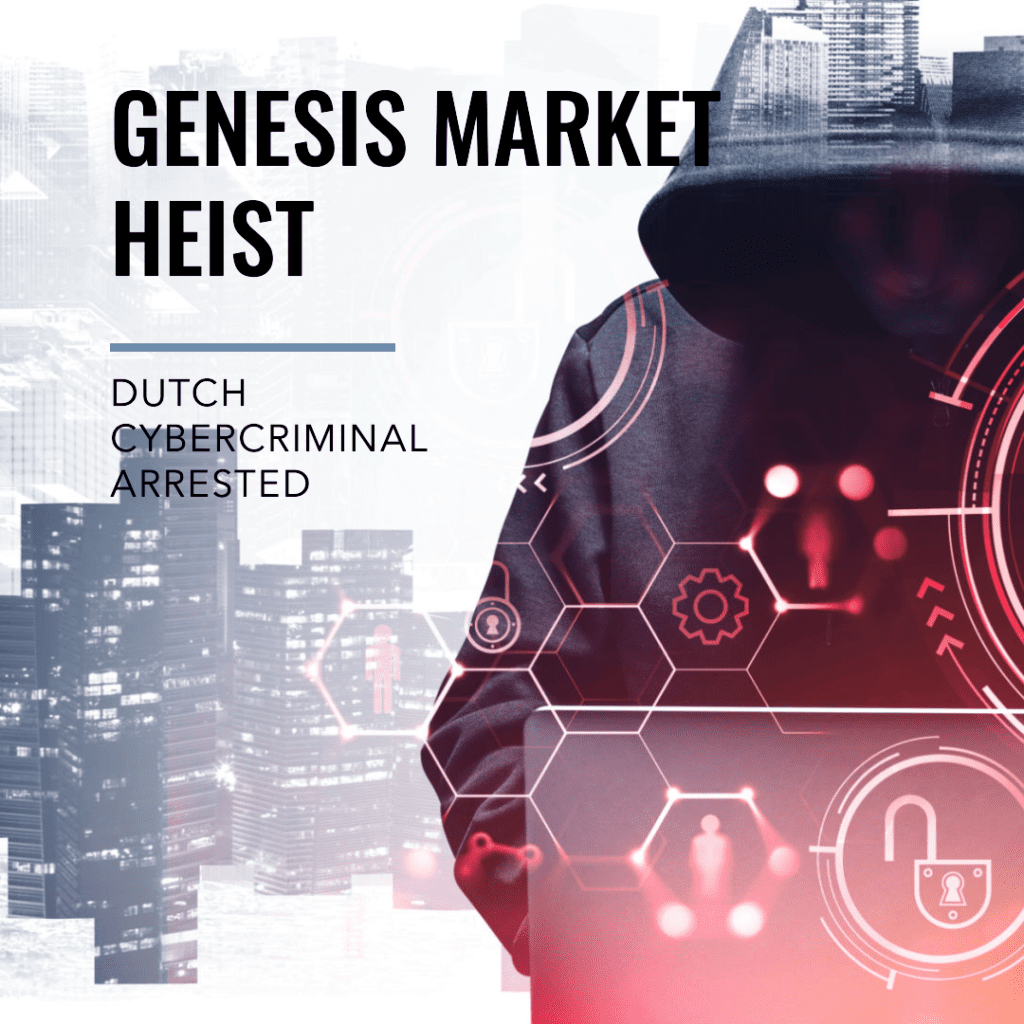 Dutch authorities have arrested a 28-year-old man from Maassluis, Netherlands, on charges of stealing €150,000 from at least 50 Dutch victims through the illegal online marketplace, Genesis Market. The man was arrested during an international police operation against the platform.
Genesis Market offered buyers access to login credentials, cookies, and other data from infected computers. The marketplace developed a separate browser and browser plug-in, allowing buyers to log in to various services with stolen credentials. Genesis Market promised to keep the stolen data up-to-date as long as it had access to the victim's infected computer.
The suspect from Maassluis allegedly purchased data from at least 500 Dutch victims through Genesis Market for €10,000. He then used the stolen data to gain access to bank accounts and steal €150,000 from at least 50 victims. He also redirected victims' phone numbers or took over their accounts using sim-swapping.
Sim-swapping is a method where cybercriminals transfer a victim's phone number to a SIM card they control, preventing the victim from making calls, sending messages, or using mobile internet. This technique can provide access to two-factor authentication (2FA) codes.
The suspect from Maassluis has been charged with several offenses, including computer intrusion, data theft, and identity fraud. This arrest is a reminder of the risks of illegal marketplaces like Genesis Market and the importance of maintaining online security. It is essential to use strong, unique passwords and two-factor authentication to safeguard personal information and accounts from cybercriminals. Users must also remain vigilant and avoid sharing personal information or credentials with unknown sources.
Source: https://www.om.nl/actueel/nieuws/2023/04/07/verdachte-van-operatie-cookiemonster-in-bewaring