50,000 Dutch Citizens Fall Victim to Genesis Market Cyber Attack: Is Your Account Safe?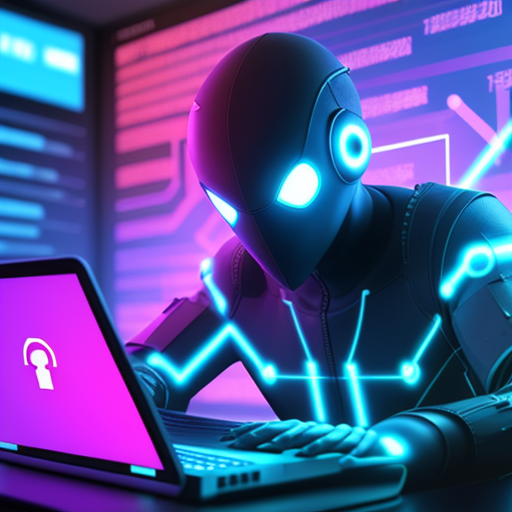 In a major operation against the illegal online marketplace Genesis Market, the Dutch police have arrested 17 suspects and searched 23 homes, while also suspecting that 50,000 Dutch citizens have fallen victim to the malware spread by the cyber criminals. The police are now urging Dutch citizens to check whether their accounts were traded via the marketplace on the website police.nl/checkjehack. Worldwide, the operation has led to 119 arrests and 208 searches, with two million infected computers estimated, including the 50,000 in the Netherlands.
The FBI recently seized Genesis Market, with Dutch police also involved in the operation. The marketplace offered login details, cookies, and other data from infected computers, enabling buyers to log in to various services using stolen credentials. Genesis Market claimed that it would keep stolen data up to date as long as it had access to the victim's infected computer, even if the victim created a new account. As antivirus company Sophos pointed out, Genesis Market customers did not buy one-time stolen data of unknown quality but paid for a subscription to a victim's information, even as it changed.
Police investigations revealed that information from 1.5 million infected computers was traded, including 50,000 Dutch computers. Some victims were scammed out of money or had their social media profiles hijacked, while others lost their entire investment portfolios or had their bank accounts and cryptocurrency wallets emptied. One 71-year-old victim had almost €70,000 stolen from his investment account and found multiple bank accounts opened in his name.
The police advise victims not to change their passwords since the malware is designed to inform the cybercriminal of any updates. Instead, the police urge citizens to check whether their accounts were compromised and follow the instructions on the politie.nl/checkjehack website. This is a critical step that everyone must take since the cybercriminals are still at large. The police will also be releasing social media videos to raise awareness about the "Check Je Hack" campaign. Europol and the British police are also directing their citizens to use the Dutch police's tool.
Sources:

https://www.politie.nl/nieuws/2023/april/5/operation-cookiemonster-nl.html
https://www.europol.europa.eu/media-press/newsroom/news/takedown-of-notorious-hacker-marketplace-selling-your-identity-to-criminals
https://www.nationalcrimeagency.gov.uk/news/notorious-criminal-marketplace-selling-victim-identities-taken-down-in-international-operation