C2000 Police Communication System Vulnerable to Hacking and Failures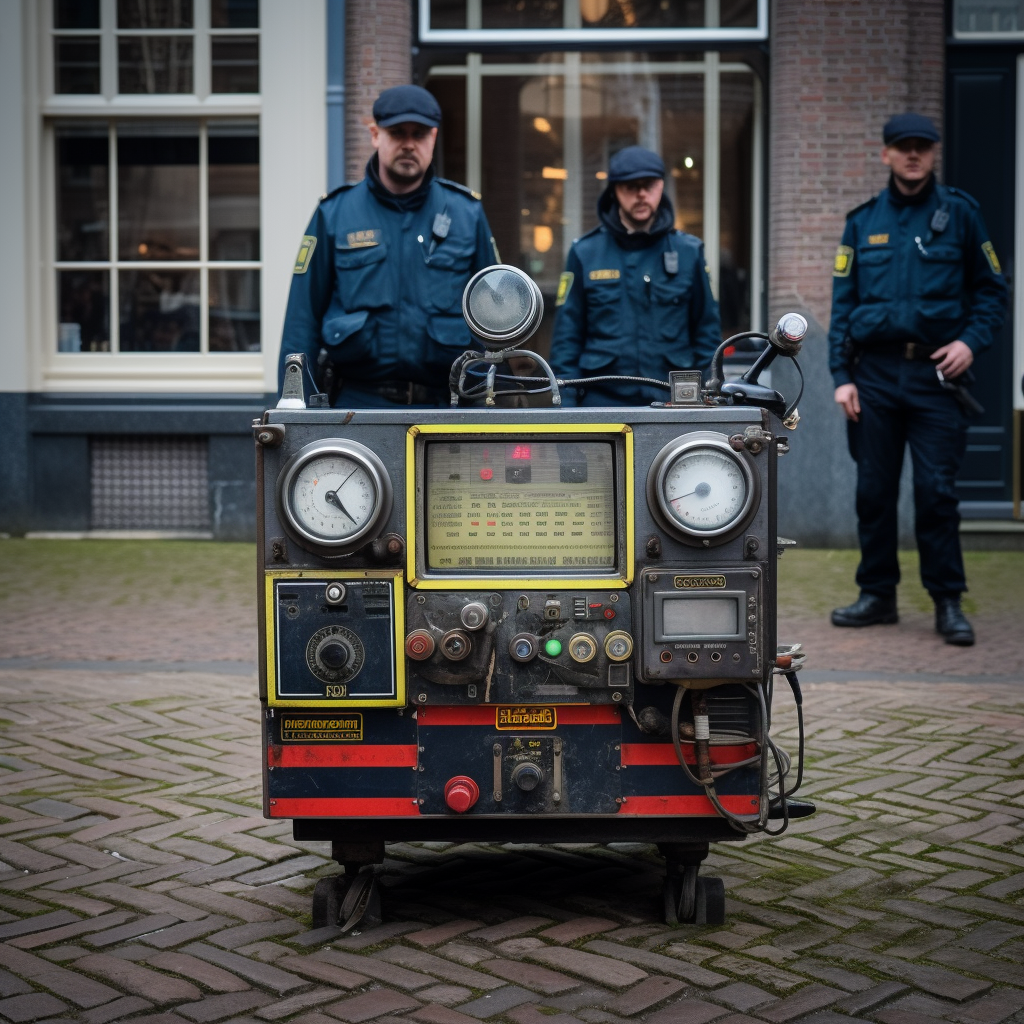 The Dutch Labor Inspectorate has raised serious concerns over the integrity and reliability of the C2000 communication system. Used widely by the police, emergency services, and parts of the Ministry of Defense, C2000 is paramount for inter-departmental communication, particularly in crisis situations.
However, long-standing grievances from police unions suggest the system often falls short, sometimes compromising officer and civilian safety. This concern was brought into sharp focus during a recent police chase in Rijsbergen, Noord-Brabant, due to communication failures. Such issues prompted the unions to seek intervention from the Labor Inspectorate.
In a detailed review by the Inspectorate, they found that the C2000 system exhibited weak coverage within buildings and identified 107 outdoor "problem areas" with inadequate radio coverage. Such issues could leave certain Dutch regions without crucial C2000 access, heightening risks during emergencies. Furthermore, the potential for system overloads in high-activity periods remains a concern, primarily due to excessive or misuse of the system.
However, it's not just the system's spotty coverage that's problematic; inadequate training for officers on C2000's operation also emerged as a major issue.
The malfunctioning system and training insufficiencies reportedly breach the Dutch Working Conditions Act. While the police cannot challenge these findings, they do have a fortnight to present their perspective. Post this period, the Inspectorate's findings become conclusive, giving the police six months to bolster C2000's coverage and three months to amplify training protocols.
Ramon Meijerink from the police union ACP hailed the decision, noting that it validates the union's long-held concerns about the system's inadequacies. Responding to the issue, police force management countered that they don't exclusively lean on C2000 for safety, underlining that it effectively functions in 97% of instances, satisfying formal system criteria.
While the Inspectorate declared the alternative "Push to Talk system" unfit, there's another alarming discovery to consider. Dutch researchers recently found that TETRA, C2000's underlying radio technology, is highly susceptible to hacking, further threatening the system's integrity and reliability.
In the age of increasing digital threats, it's clear that the C2000's vulnerabilities extend beyond mere coverage issues. Immediate interventions are imperative, not only for reliable communication but also to prevent potential cybersecurity breaches.